Our perspectives are based on our work with hundreds of opinion leaders—physicians, nurses, social workers, patient advocates and business people—to develop educational programs in almost every disease category. Here we share what we have learned and continue to learn that makes a difference in healthcare.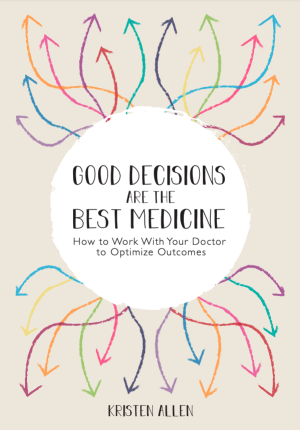 Just Released: A Unique Book That Supports Patient Participation in Medical Decisions
Our patient communication specialist, Kristen Allen, has published "Good Decisions Are the Best Medicine: How to Work With Your Doctor to Optimize Outcomes." It's a different approach to patient self-advocacy in an easy-to-read, disease-agnostic, hands-on format including practical exercises and resources designed to help patients make decisions that meet their personal needs.
Lynn loves this book. She contributed to its development during the planning stages and reviews of the first drafts. And she agrees with Kristen that good decisions are at the heart of getting the best healthcare.
---
Engaging Opinion Leaders to Support Clinical and Commercial Success

This video series featuring short excerpts from a presentation at the Strategic HCP Partnership Summit is based on our Medical Minds team experience working with hundreds of opinion leaders in almost every disease category.

In the first 3 segments we talk about strategies for engaging with opinion leaders and building long-term relationships.
| | |
| --- | --- |
| In the final two segments we focus on our six steps for successful advisory boards as well as real-life case studies illustrating common pitfalls and how to avoid them. | |
---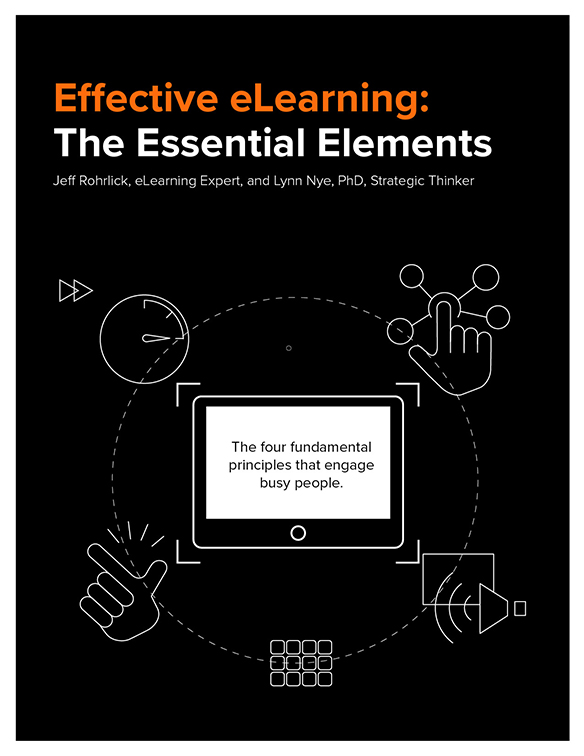 Effective eLearning: The Essential Elements
The four fundamental principles described in this white paper help us communicate effectively with overburdened HCPs and make it easy for them to access and retain knowledge and keep up to date in our complex health care environment.
---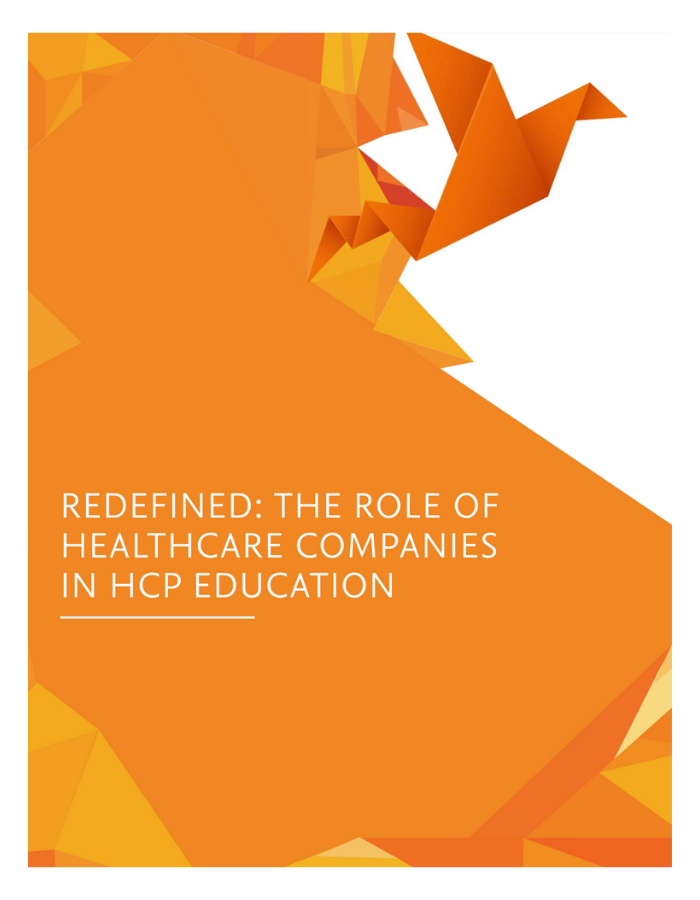 Redefined: The Role of Healthcare Companies in HCP Education
Lynn contributed her perspectives to several of the segments in this video series on Rethinking Clinical Content sponsored by Elsevier.
Key points from these discussions are highlighted in this white paper published by Elsevier. As noted in the whitepaper, healthcare companies have a tremendous opportunity to become a user-centered source of credible educational content by providing the information HCPs need to make better medical decisions and improve patient care.

Developing credible content, communicated in a way that is easy-to-access for overburdened healthcare professionals is one of the most important aspects of our work at Medical Minds.
---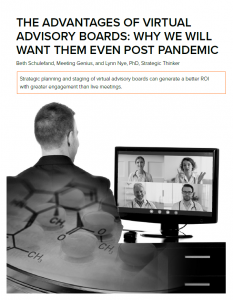 The Advantages Of Virtual Advisory Boards: Why We Will Want Them Even Post Pandemic
Strategic planning and staging of virtual advisory boards can generate a better ROI with greater engagement than live meetings.
This whitepaper builds on our well-established advisory board process and provides examples of virtual advisory board formats that optimize engagement and enrich feedback while minimizing time spent in online meetings.
---

Reflections on biomarkers: so far along, so far to go
CAP Today December 2019
Targeted therapy is advancing at an exponential pace making it difficult for the oncology community to keep up. This article outlines advances in biomarker testing reported by researchers at the major academic centers in the US and emphasizes the need for more rapid and effective communication between oncologists, pathologists, patients and their families to ensure that patients are tested and receive appropriate therapy.
---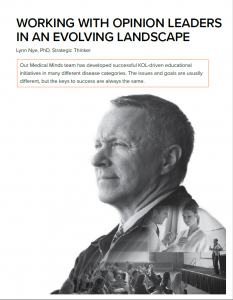 Working With Opinion Leaders In An Evolving Landscape
Our Medical Minds team has developed successful KOL-driven educational initiatives in many different disease categories. The issues and goals are usually different, but the keys to success are always the same.
This whitepaper describes different kinds of opinion leaders, what they say about collaborating with industry, and how we can work together effectively to support advances in healthcare.
---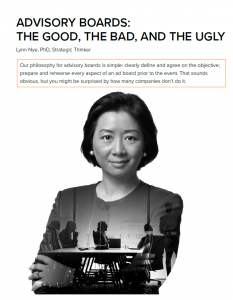 Advisory Boards: The Good, The Bad, and The Ugly
Our philosophy for advisory boards is simple: clearly define and agree on the objective; prepare and rehearse every aspect of an ad board prior to the event. That sounds obvious, but you might be surprised by how many companies don't do it.
This whitepaper outlines our Medical Minds process for successful advisory boards. It includes real-life case studies from a company that did it well and another that made some mistakes that could have been avoided.
---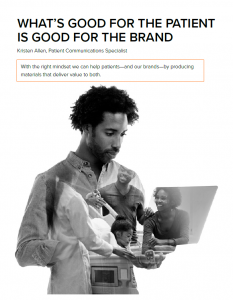 What's Good For The Patient Is Good For The Brand
With the right mindset we can help patients—and our brands—by producing materials that deliver value to both.
In this white paper we describe a simple approach to supporting our clients' goals as well as developing the information and materials that patients need in a format they can understand.
---