Pivoting to an online celebration in the middle of a pandemic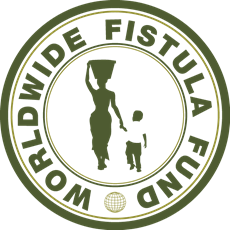 Sarah Omega
[video_popup url="http://mmuxdev.med-minds.com/videos/Dr_Omega.mp4″ img="http://mmuxdev.med-minds.com/wp-content/uploads/2020/11/DR.-OMEGA_200x169_1_PlayVideo.png" wrap="1″]
[video_popup url="http://mmuxdev.med-minds.com/videos/Dr_Omega.mp4″ text="View Presentation" wrap="1″]
Dr. Payne
[video_popup url="http://mmuxdev.med-minds.com/videos/Dr_Payne.mp4″ img="http://mmuxdev.med-minds.com/wp-content/uploads/2020/11/DR.-PAYNE_200x169_1_PlayVideo.png" wrap="1″]
[video_popup url="http://mmuxdev.med-minds.com/videos/Dr_Payne.mp4″ text="View Presentation" wrap="1″]
Dr. Wall
[video_popup url="http://mmuxdev.med-minds.com/videos/Dr_Wall.mp4″ img="http://mmuxdev.med-minds.com/wp-content/uploads/2020/11/DR.-WALL_200x169_1_PlayVideo.png" wrap="1″]
[video_popup url="http://mmuxdev.med-minds.com/videos/Dr_Wall.mp4″ text="View Presentation" wrap="1″]
The Worldwide Fistula Fund (WFF) is a not-for-profit organization dedicated to protect and restore the health and dignity of the world's most vulnerable women by preventing and treating devastating childbirth injuries. The oldest charity in the United States that supports women and girls with childbirth injuries, WFF celebrated its 25th anniversary in 2020.
Obstetric fistula is rare in the United States but a common occurrence that destroys women's lives in the developing world. It usually develops after 2 or more days of prolonged, obstructed labor. An obstetric fistula is a hole between the vagina and rectum or vagina and bladder resulting in uncontrolled leaking of urine or feces. It can be healed with the kind of surgery, physical therapy, and rehabilitation services that WFF supports.
Over the years, WFF has held many live events to increase awareness and raise funds for clinical and capacity-building programs in African countries: Ethiopia, Uganda, Kenya, Burkina Faso, and Niger. At these live events, visitors from Africa together with WFF Board members give presentations on current events and network with supporters. The 25th anniversary was about to be celebrated with special live events… and then the COVID-19 pandemic shut down travel and live events. So the Board had to think again!
Lynn Nye, President of Medical Minds, serves on the WFF Board of Directors and was asked to help. Producing a virtual event for the first time is a very stressful experience for any organization. To minimize the stress for the WFF staff, we prerecorded everything except for the final Q&A session, which was live. And to minimize viewer fatigue, we kept it short—the presentations were about 30 minutes long, early in the evening on 2 consecutive days. The event was a great success that raised much needed funds.
View the recorded events and you will be inspired by an animated timeline from WFF founder Dr Lewis Wall celebrating WFF's many achievements, and videos from a grantee on the ground in Africa, and Dr Chris Payne, a practicing urogynecologist, who serves as the WFF Board Chair. For more information and to make a donation, visit wffund.org.
NEED HELP WITH AN UPCOMING VIRTUAL EVENT?